---
1-800-SWEEPER Partners can contact Ben Steyer at 419-708-7806 with any questions about these tech tips or their company's specific digital marketing programs.
---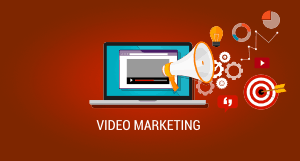 As part of an effective, holistic internet marketing presence, more companies than ever are creating and looking to share quality video content.
Some of that creative effort is meant to showcase capabilities to prospects via LinkedIn, Facebook, or YouTube. In the past 3 years or so, also showing those videos directly on that company's own website has become much more mainstream.