The premier industry conference for sweeping contractors and manufacturers in North America will take place in Atlanta, GA in two weeks. Starting on November 7th, 2019, ​ the Sweeper Summit & Equipment Expo will include an incredible line-up of heavy equipment manufacturers and service companies that cater specifically to the power sweeping industry.
The Sweeper Summit started in 2012 as 1-800-SWEEPER's annual meeting and has grown to become not only an annual meeting, but an equipment show for the industry as well. This an annual must-attend event not only incorporates hands-on equipment displays but also has an educational component specific to the sweeping industry. Attendees learn from a variety of classes and panel discussions and enjoy networking with other professions who will share knowledge to help your business boom!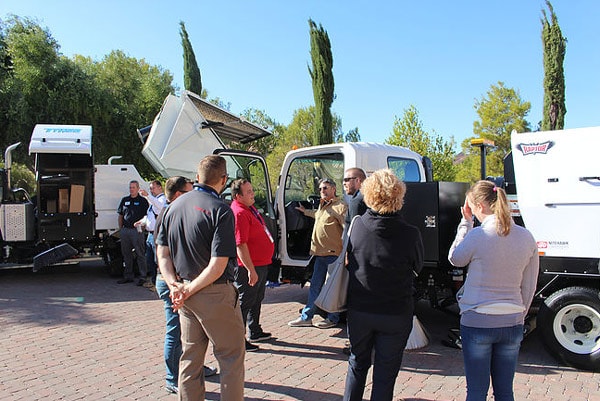 The complete agenda includes a welcome cocktail reception, equipment demonstrations, educational classes & industry-led panel discussions. Breakfast, lunch and a dinner reception for attendees is also included during the 2.5 day event.