Milestones are something to celebrate. And Progressive Sweeping Contractors, LLC. headquartered out of Toledo, Ohio just hit the 4-decade marker.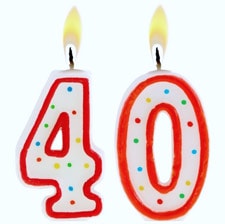 Started by 1-800-SWEEPER Board President, Mike Lucht in 1978 with a single sweeper truck, ProSweep is celebrating its 40-year anniversary in March 2018.
Over the years, Prosweep has grown from a 1-truck operation to a multi-city operation with a second location in Redford Michigan, outside Detroit. The Redford operation is helmed by one of Mike's sons, Jason. To help commemorate the milestone, their website www.ProSweep.com was completely overhauled.