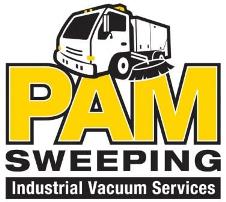 1-800-SWEEPER is proud to introduce another new partner, James Roy of PAM Sweeping, Inc.  in New York.  PAM is a family owned and operated company, 3rd generation sweeping company started by Kenneth Roy Sr. back in 1963.  Although parking lot and street sweeping were originally at the core of the family business, competition and changing market conditions in the 1980's prompted the formation of two additional related businesses, Powerhouse Paving and Orange Sewer and Drain.
According to James, the decision to join 1-800-SWEEPER was based both on experiences with similar organizations in the paving business and a desire to corner the market so that other sweeping contractors didn't have an opportunity to purchase his area codes.  All of Roy's businesses drive traffic to their respective websites with search engine optimization and Google Pay-Per Click programs, so the cooperative marketing efforts of 1-800-SWEEPER resonated and made sense.  As a savvy internet marketer, James is also excited that we will soon be sending sweeping service requests directly to partners from their respective landing pages.  "The shelf life of an internet lead is short in a service related business, so the faster we can make contact with a potential new customer, the better." 
During the interview, James also spoke about the power of the 1-800-SWEEPER buying group.  "As an owner of three related businesses with over 175 pieces of equipment, we are used to buying in bulk.  That is all we do.  We have spent years beating the bushes looking for the best deals from our vendors and we think we are in a pretty good place right now from a buying standpoint.  At the same time, we are open to new ideas here and we are willing to switch vendors if we are going to see substantial savings.  I told my fleet manager to check out the available discounts and if it makes sense to make some changes, we will do so."
PAM services a large geographic area, so becoming a partner meant taking on multiple area codes.  PAM will provide street sweeping and parking lot sweeping in Queens, Hicksville, and Islip, NY. (area codes 718, 516, 631).  Please extend a hearty 1-800-SWEEPER partner welcome to James and all of the staff at PAM Sweeping.