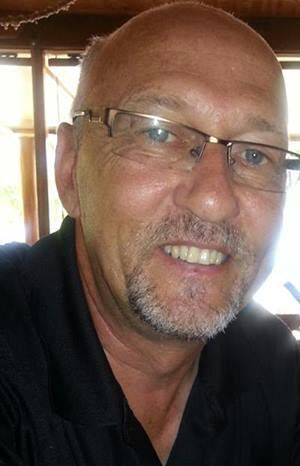 1-800-SWEEPER is proud to welcome our newest partner, Michael Wagoner of Cantel Sweeping.  Michael purchased Cantel Sweeping in 1993 after spending 15 years in the corporate world, first with US Bancorp, and later with Pacific Financial Services.   At the time of purchase, Cantel was a six-sweeper shop with a solid reputation, but Michael's business acumen told him the company could be so much more.
Shortly after acquiring the company, Wagoner began exploring ways to make his business more profitable.  First on his list was taking a long, hard look at landfill expenses.  Unlike the landfill charges back East that range from $30-40 per ton, the going rate in the Pacific Northwest approaches $90 per ton.  This added expense is due in part to local and state surcharges levied on landfill waste combined with the costs associated with hauling waste to landfills over 180 miles away.  Michael knew that reducing his landfill costs would certainly make his business more profitable.
Hard work and some engineering ingenuity resulted in a screening process that would allow for the separation of sand, dirt, leaves, and trash collected from each parking lot sweeping job.  He started with a home-made shaker, which by his own admission, didn't perform very well.  From there, the folks at Cantel stepped up their game and built a small tumbler, which proved to be both more reliable and efficient.  Increased business meant the need for additional capacity, prompting Cantel employees to design and fabricate a new and improved home-made tumbler which is still in service to this day.  Cantel is just now building it's fourth tumbler, which will be 50% larger and powered by diesel instead of a gasoline engine.
Michael's sweeper trucks bring debris back to the shop where it is dumped onto a covered concrete pad. This last detail is especially important in the Pacific Northwest where rainfall is quite common.  All runoff goes to an oil-water separator, which then sends the water to the sewer system rather than the storm water system. The sweepings are placed into the tumbler, which separates out the sand, dirt and rocks from the trash. The next step is to remove and recycle cardboard, plastic bottles and metal. During the fall, collected leaves are sent to a nearby facility for composting.  The remaining dirt and rocks are then sent to a rock quarry next door. The relatively small amount of remaining trash is disposed of at the local transfer station.   The process may sound involved, but it has cut Cantel's landfill costs by 50%.
As a lifelong native of the Pacific Northwest, Wagoner has always felt the need to live in an environmentally responsible way, but he is quick to point out that his recycling efforts were not initially prompted by a corporate sustainability initiative.   With this said, Michael is proud to run an eco-friendly sweeping company.  "The steps we take to safely sort, repurpose, and recycle sweeping debris set us apart from most of our competition," says Wagoner.  "The environment wins and some of the savings are passed along to our customers too."
Today, Michael's 18 trucks and 28 employees are more than just the backbone of the largest parking lot sweeping company in the Portland area.  They are stewards of the Willamette Valley, working 24 hours a day, 365 days a year to ensure future generations of Oregonians enjoy the same clean water and air that Michael and his family enjoy.
Cantel Sweeping will be offering Portland area parking lot sweeping to 1-800-SWEEPER customers is area code 503 and the related 971 overlay.  Please extend a warm 1-800-SWEEPER welcome to Michael and the entire team at Cantel Sweeping.