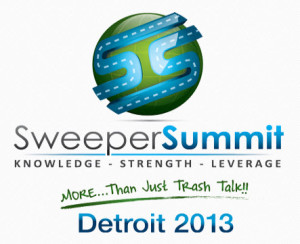 The 2013 Sweeper Summit's Wednesday morning keynote on Possibility Thinking will be presented by Dan Lier, a best-selling author and internationally recognized motivational speaker who has spent over 20 years presenting over 3,500 talks to companies around the world.  Dan hosts his own TV show titled "Your True Potential" and was a regular on HSN as America's Coach where he shared his "Strategies for Success" with millions.  Dan has also appeared on The Today Show, Inside Edition, the Howard Stern show, and The O'Reilly Factor.
Dan's high impact message and charismatic delivery style will resonate with us all, providing inspiration along with proven strategies for achievement.  His impressive list of nationally known clients includes Siemens, BMW, Sprint, Motorola, Wells Fargo, Capstone Financial, Mercedes Benz, Merrill Lynch, UBS, Prudential, Colonial Life, MetLife, New York Life, Century 21, American Airlines, All-State Insurance, the Internal Revenue Service, and the United States Army.
This is sure to be an exciting keynote that you won't want to miss!  If you haven't already made plans to attend the Sweeper Summit, which will be held November 11-13 in Detroit, Michigan, do so today!  To learn more about the Sweeper Summit, visit us online at www.sweepersummit.com.