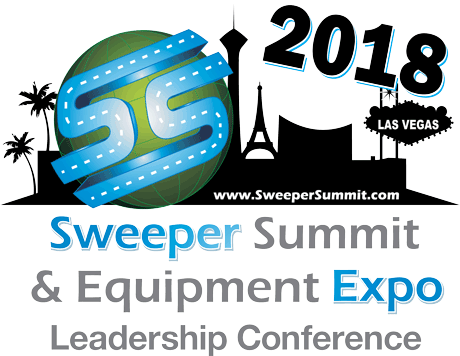 Well, another Sweeper Summit is in the books, but this year, we saw a lot of enhancements that re-branded the event as Sweeper Summit & Equipment Expo Leadership Conference. This expanded format brought together over 125 leaders in the power sweeping service industry in beautiful Henderson, NV just outside Las Vegas.
An expansive outdoor showcase allowed participants to see and experience cutting-edge sweeping equipment from well-known manufacturers and emerging players in the sweeping industry.
This event is specifically focused on delivering practical, hands-on know-how to the managers and owners in the power sweeping industry. In addition to beautiful meals and cocktail receptions, Sweeper Summit & Equipment Expo delivered on the promise of being a true Leadership Conference. Those who attended came away with practical ways to improve their business, grow and influence their teams.
Networking with other owner/managers, the opportunity to interact with 25 Vendors and highly informative, interactive workshops taught skills from understanding and working to improve your company's Key Performance Ratios to a session devoted to awareness and situational tactics to comply with current OSHA / EPA mandates.
Sponsored by Elgin, the final day's Keynote Address by John Lankford was also very well received. John Lankford is a nationally recognized executive coach and speaker. He has earned a reputation in the business world for his corporate and entrepreneurial experience, having led numerous businesses and individuals on a path to success. John is at the forefront of and helped develop the National Pavement Maintenance Leadership Academy.
And Coming up Next Year…
Preparations for Sweeper Summit 2019 have already begun! Plan to join us in Atlanta, GA November 7-8th at the Evergreen Marriott at Stone Mountain. Stay tuned for further details as they are developed.