Consistently Striving for a Job Well Done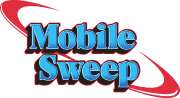 That's What Mobile Sweep Services is All About
Sunny Kanneganti and Kevin Dinh became friends in high school in the New Jersey/Philadelphia area. They went to college in different states but kept in touch through the years. "In 2016 we decided to look for a business we could acquire together," says Sunny. "We opened up our search to a national level."
You Gotta Have Friends
Well, they didn't have to go too far. In Baltimore, they found Mobile Sweep Services, Inc. The company had been in business for more than 30 years. Kevin and Sunny agreed that it was an excellent company. They liked the ideals established by the original owner, the energy of the employees, the company's potential for growth, and they really appreciated the tightknit group that was working there. "Mobile Sweep Services is fortunate to have a great team of people who work well together including a couple of brothers, a mother and daughter, and a superman who beat bone cancer and is back on the job and better than ever! As a matter of fact, most of the employees are friends outside of work, too."
Sweeping Up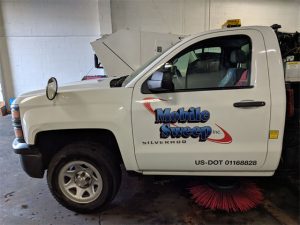 Mobile Sweep Services handles commercial real estate including parking garages and lots, shopping centers, offices, and more. They handle:
Street and parking lot sweeping
Outdoor cleaning and janitorial services
Bulk trash pick-up, removal, and disposal
Landscape projects, overhauls, and ongoing maintenance
Snow plowing, ice control, and disposal
Power washing
That's not all! In a brilliant business move, the Mobile Sweep guys can also provide their customers with locksmith and pest control services through subcontractors. "We want to give our customers everything they need."
No Limits
Mobile Sweep Services area is not limited to Baltimore, as they have clients as far north as Delaware and as far south as Virginia. One of their largest is located in the southeast yet has properties in Maryland. At first they started out by giving Sunny and Kevin the responsibility of cleaning parking lots. Over time, they've created a great relationship and this client has given them many more responsibilities, such as property management and clean up on new or abandoned properties that this client purchases.
Challenges
According to Kevin, "The hardest part of the new business was in the beginning. For the first two months, it felt like we were trying to drink out of a fire hose." But that didn't stop the two men. Even though they were new to the company and didn't know a whole lot in the beginning, they were forced to learn quickly. Neither had marketing experience, and that was another hurdle that they had to overcome. However, after a few months, they felt they were fairly acclimated.
1-800-SWEEPER
Of course, now their challenge is the same as any other business – and that is to ensure growth. No business can stay afloat without growth. "1-800-SWEEPER can help with that, but the best part about the company is the camaraderie and help we receive. Especially in the beginning – other owners' wisdom and experience helped us tremendously," said Sunny.
Machines
Mobile Sweep Services, Inc. has an inventory of several vehicles:
4 Schwarze Sweepers
1 Nighthawk Raptor
1 Dump Truck
6 Snow Plows
6 Salt Spreaders
2 Bobcats
You know, you really have to hand it to Sunny and Kevin. It takes a lot of guts to go into business for yourself even when it's with a good friend (maybe more so). But, you can tell these two friends have a positive attitude about the whole experience and are going to be just fine. Kudos to the entire team at Mobile Sweep Services, Inc. going above and beyond to provide everything their clients need!