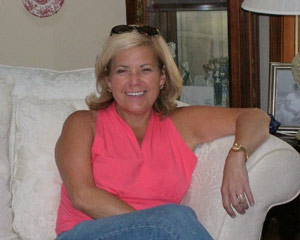 It is with great sadness that we inform you Deborah Pace McCaskill, owner of SouthCo Commercial Curb Appeal in Darlington, SC, passed away on June 15, 2018.  Debbie fought a brave seven-year battle against metastatic cancer and departed peacefully, surrounded by her family.
Prior to running a sweeping business, Debbie was a dedicated educator for more than 16 years with the State of South Carolina.  Her students remember her providing them with respect, encouragement and opportunity. Debbie left teaching to support her late husband Dale McCaskill's company, SouthCo in 1990. SouthCo provides commercial property maintenance, landscaping and sweeping services in the coastal portions of North and South Carolina.  Dale and Debbie worked side-by-side, building a successful business until Dale's untimely death in November 2011.  Despite her cancer diagnosis, Debbie assumed full-time management of SouthCo after her husband's death.  Debbie underwent extensive treatment and surgery but never lost her fighting spirit nor did she diminish her commitment to customers and employees.  She is remembered as a compassionate employer who shielded her employees during lean times and provided extra support for staff during times of need.
Surviving Debbie to operate SouthCo going forward are her sister Luanne Pace Hart and her daughter Lauren McCaskill Ivey.  Lauren and Luanne will continue the vision Debbie had for SouthCo to be a family-oriented business providing the best possible service to their customers.  Debbie is also survived brother-in-law David McCaskill of AccuSweep, located in Columbia, SC (also a 1-800-SWEEPER partner).
A memorial service for Debbie was held at Debbie's lifelong church, Sumter First Church of God on June 19, 2018. 1-800-SWEEPER made a memorial donation in Debbie's name to the American Cancer Society – the charity designated by the family. Please keep Debbie's family and SouthCo employees in your thoughts and prayers during this difficult time.