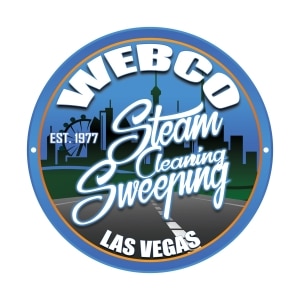 We'd like to welcome the newest 1-800-SWEEPER Partner, Webco Sweeping Nevada,LLC .  Webco Sweeping was started in 1977 in Southern California by Walsh Bentley. In 1994 Webco Sweeping Nevada was formed. In the process of growing from 1 truck and doing sweeping himself to managing a fleet of over 50 vehicles and 50+ employees, they learned how to do the job right.
Webco has the experience and capability to provide quality sweeping and pressure washing service custom-designed to fit each individual property's needs and budget. The company has grown largely by customer referrals from clients who appreciate doing business with a reputable company that believes in integrity. Their employees care about the quality of their work and giving their customers a clean property that presents the best image possible.
All services are performed by full-time uniformed employees in company-owned and identified trucks. No work is performed by subcontractors, which eliminates miscommunication of clients needs and helps them better respond to more urgent requests while keeping clients costs as low as possible. Webco Sweeping is fully insured, and certificates of insurance for general liability, auto, and workman's compensation are promptly supplied upon request.