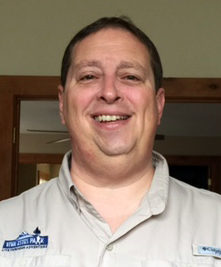 1-800-SWEEPER is proud to welcome our newest partner, Michael Levin of Tri-County Sweeping Inc.  Michael purchased Tri-County Sweeping in 1998 after spending 10 years as an attorney in the corporate world, practiced law for another 5-6 years after working with Tri-County.  Michael's business acumen told him the company could be so much more.
Shortly after acquiring the company, Levin began exploring ways to make his business more profitable.  Levin's business philosophy is concise and to the point.  "Our focus here is on growth while sustaining profitability and quality."  Levin understands achieving these goals requires making investments in his equipment and more importantly, in his employees.
While asked  what are the challenges faced in the company Levin said "To turn around a company which was struggling, certain systems and controls were put in place about scheduling employees.  We saved significant amounts of money by eliminating overtime, for example.  Another problem was people had to realize more does not equate to better, and each customers job needed to be profitable, so we tried to get rid of unprofitable accounts, and we downsized, before beginning to grow properly."
Levin says his greatest accomplishment has been the team he has assembled.  In management or within the office, the shortest tenured employee is over 8 years with the company, and many are over 10 years with us, including night and day supervisors.
Our growth strategy is that bigger is not always better, and not to chase unprofitable accounts.  Earlier today, for example, I turned down a chance to clean approximately 30 large retail stores since the pricing was not in line with how we price work.  It may have appeared to be a job grossing several hundred thousand dollars, but I think we would lose money, and hurt our service to existing customers.  We feel we are better off adding jobs which will not disrupt our current clients, and which make better financial sense.
Today, Tri-County's fleet of 12 sweepers, 8 support vehicles, and 140 employees clean parking lots and streets in Florida. They are stewards of the Broward and Palm Beach Counties, as well as Dade county, working 24 hours a day, 365 days a year to ensure future generations of Floridians can enjoy the same clean water and air that Michael and his family enjoy. Tri-County's  primary focus is cleaning commercial real estate, including retail, office and industrial properties. Our biggest accounts consist of various national retail chains, grocery chains and large property management firms, and we also service various builders doing construction sweeping.
Levin recognized 1-800-SWEEPER would help him achieve his goals.  "We were looking for a greater presence, both on the internet and on a national basis.  Investing in 1-800-SWEEPER gives us another way to present our company."
Tri-County Sweeping will be offering Florida area parking lot sweeping to 1-800-SWEEPER customers is area code 561 and the related 954 overlay.  Please extend a warm 1-800-SWEEPER welcome to Michael and the entire team at Tri-County Sweeping Inc.