From the opportunity to share information and knowledge with fellow power sweeping company leaders, to fantastic educational opportunities with ideas that can be implemented immediately by Partners, the Sweeper Summit & Equipment Expo, produced by 1-800-SWEEPER with Title Sponsor Elgin, has become a must-attend event. The following recap includes many of the highlights of this year's successful event.
On Tuesday, the final in-person session was held for the inaugural class of 17 people who participated in the National Pavement Maintenance Leadership Academy, or NPMLA. This unique leadership training program was developed and implemented by 1-800-SWEEPER and John Lankford, of Premier Executive Forums, and Julie Kowalski, a highly accomplished performance strategist and speaker. Julie and John kicked off the Leadership Academy on February 15th, 2019 in Detroit, MI. Attendees had 3 sessions held "on location" with additional training through a combination of online classes, e-learning and individual and group coaching and mentoring sessions.
Benchmarking Amongst Peers
Tom Noon, of Industry Insights, presented the 1-800-SWEEPER Partners with their 2018-2019 Benchmarking results. Tom's amazing session allowed participating partner companies to share detailed data which is then combined to present an amazing set of sweeping industry-specific statistics. This allows participants to see where their company is positioned within a multitude of financial metrics and industry key performance indicators related to costs, employment taxes and more. Highly anticipated each year, the Benchmarking study is a key benefit that sets 1-800-SWEEPER Partners apart from other companies in the power sweeping services industry.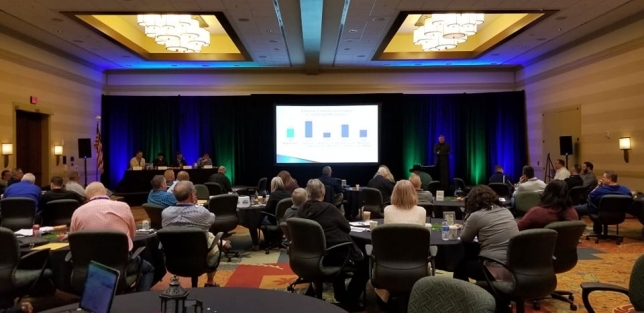 Wednesday afternoon also saw the first graduating class of NPMLA receive certificates in recognition of their accomplishments in excelling at hands-on experience blending management and performance technologies that will help them drive results for their individual companies.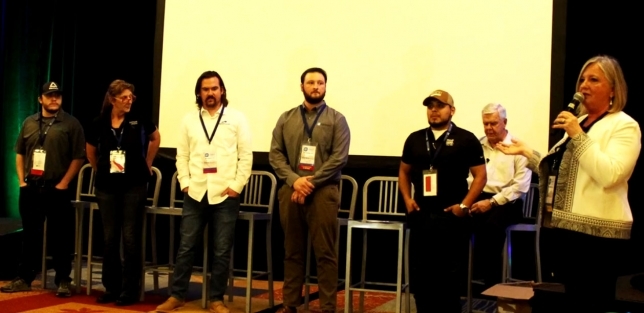 On Wednesday evening a welcome cocktail reception, sponsored by Schwarze Industries, took place in the Vendor Showcase area allowing all attendees, invited guests and vendors to gather and mingle over food and drink. With spirits high, the evening provided a truly inviting way to share conversations and renew acquaintances.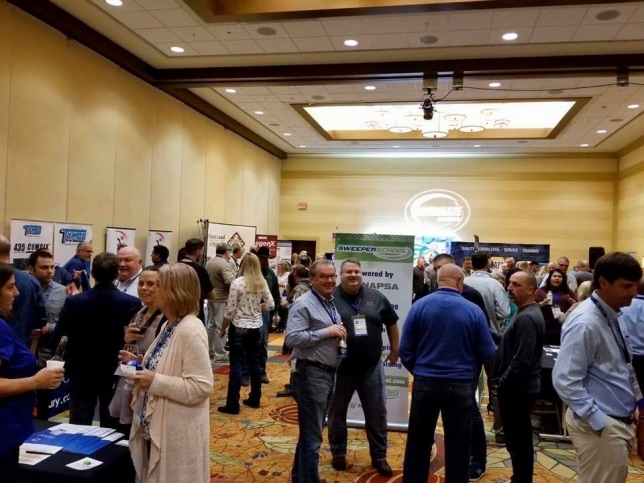 Training Isn't Just Important, It's Vital!
With that theme, Thursday was filled with training specific to the sweeping industry in 5 key areas. Engaging, high-energy, participatory sessions led by 1-800-SWEEPER Partners and Board members included:
Employees: Attracting, Screening and Engaging
Technology in the Sweeping Business Today
Marketing in 2020 and beyond
Is Safety your #1 Priority?
Making the Most of Maintenance
Thursday evening was capped off with a private group dinner and cocktails at the Commons.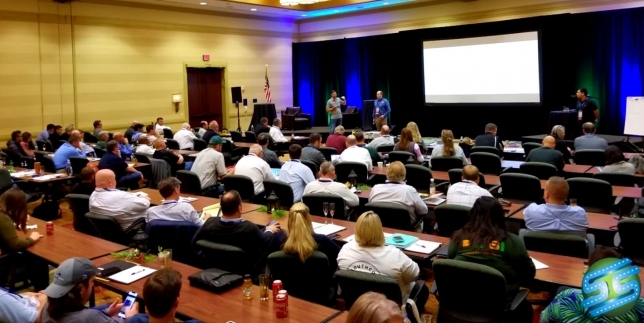 Equipment Expo Showcases Leading Manufacturers
By 3:00 PM on Friday, the dust settled (literally) in the Equipment Expo parking area outside the outdoor Pavilion. Several opportunities were available to showcase their equipment first-hand during lunch adjacent to the outdoor equipment exhibition area. Vehicle manufacturers were once again extremely pleased that they had an ideal, park-like setting in which to showcase their sweeping equipment to a capacity crowd of power sweeping company owners and operations managers.
See you November 11-13, 2020 at the Hilton Lake Las Vegas.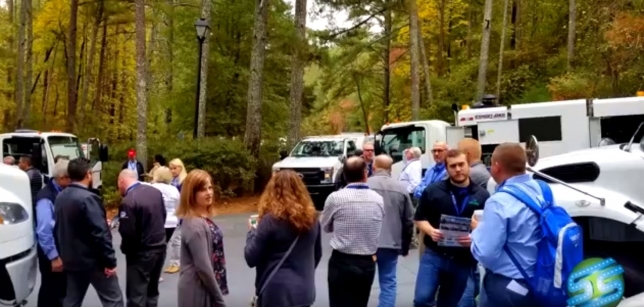 Equipment manufacturers included:
Stewart-Amos
Tymco
Victory Sweepers
X-Broom by Nescon