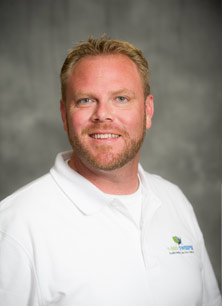 Board Member Bio
Matthew Bawks
Central Valley Sweeping, Inc.
Matthew Bawks is a graduate of Westmont College located in Santa Barbara, CA.  He graduated with a Bachelor of Arts in Communication Studies in 1999.  After graduation, Matthew started his professional career with the San Francisco Giants Baseball Team.  He started working in the Client Relations department and within three months, was promoted to the Executive Sales Team.
Matthew is currently the President and CEO of Central Valley Sweeping, LLC.  Central Valley Sweeping was established in 1976 by his great Uncle and then purchased by Matthews parents William & Jo Ann Bawks in 1986. Matthew "grew up" around the sweeping business; as a young man would go out and help his father with his sweeping route by hand picking trash and back blowing.  At the age of 17, Matthew started running the sweepers on the weekends to help carry the load of a growing business.
In 2002, Matthew moved from the Bay Area to his home town of Visalia, CA to work with his parents in an effort to help them grow their family sweeping business.  When he started working for the company, they had three sweepers, two employees and a part time mechanic.  Jo Ann did all of the billing and William and another operator provided the sweeping services.  Using his sales training and communication background, Matthew developed a strategy to help grow the business.  Currently, Central Valley Sweeping has 26 full-time and 4 part-time employees.
Their fleet of equipment includes:
(10) Regenerative Air Sweepers, (15) Mechanical Broom Sweepers, (3) 4000 Gallon Water Trucks (2) Waste Haulers, (2) Service Trucks and (2) 2000 Gallon Water Truck.
Matthew is a passionate sports fan.  He played Rugby for with the 1999 Westmont College team which finished #2 in the nation.  He roots for his home-state college football team the Michigan Wolverines (Go Blue!) and the Detroit Lions.  He is an avid golfer and enjoys pick-up basketball, fishing and spending time with his family.  He is a member of C12 Group, a national organization committed to building Christ Centered Businesses.
Matthew and his wife Katelyn live in Visalia, CA with their three children.  His oldest son Kaden is in the 7th grade, his middle son William is 2 years old and they are expecting a little girl (Georgia) in December 2016.