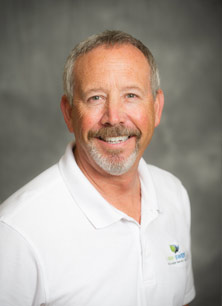 Board Member Bio
Mark Carter
Peloton Sweeping Service, Inc.
Mark Carter attended Canyon High School in Anaheim, CA and graduated from California State University, Chico in 1982 with a Bachelor's degree in Business with emphasis in Personnel and Labor Law. He grew up at Bill's Sweeping Service in Orange as a second generation street sweeper and began working at the company full time in 1982.  He became President in 1989.  Mark left Bill's in 2015 and started Peloton Sweeping Service serving the Southern California Homeowners Association market.
Mark was Chairman of the National Contract Sweeper Association 1986-1988 and has twice been a guest speaker at the American Public Works Association (APWA) annual convention regarding private street sweeping. He is regularly quoted in sweeping trade journals and has conducted several seminars for other sweeping company owners. Mark has been hired on several occasions as an expert witness to testify in cases involving street sweepers.
Mark was a founding member and serves as a current executive board member of the North American Power Sweeping Association. (NAPSA) He chaired NAPSA's Certification committee which wrote and now oversees the sweeping industry's national certification project. Mark currently is Chairman of NAPSA's Certified Sweeper Operator project.
Mark's hobbies include cheering on the NHL Anaheim Ducks, video editing and martial arts. Mark holds a 2nd degree black belt in Moo Yea-Do Karate. He has been married for 32 years and has two adult children.
Other odd info:
In 2015 he became an EMyth Certified Business Coach.
Mark drove his first sweeper in 1962, but he had to sit on dad's lap (he was only 4). He "legally" drove his first sweepers in 1974.  Before moving into management, Mark acquired over 2,000 hours driving each of the major sweeper types.