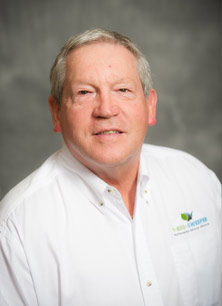 Board Member Bio
Mike Lucht
Progressive Sweeping Contractors, Inc.
Mike Lucht attended Bedford High School in Temperance, MI and graduated from Eastern Michigan University in 1974 with a Bachelor's of Business Administration (BBA) degree.
Upon graduation, Mike worked for Metropolitan Life Insurance Company as a sales representative until September 1978, 6 months after founding ProSweep in March of 1978. Currently, with facilities in Toledo and Detroit, ProSweep employs approximately 35 people combined in the two locations.
Mike is a past Chairman of the National Contract Sweepers Association (NCSA) 1991-1993 and founding member and past treasurer of the current North American Power Sweepers Association (NaPSa). He has been a presenter in past association seminars and first became involved in the power sweeping industry national association in 1980.
Mike's hobbies include, boating, skiing, hunting and golf. Additionally, Mike is a certified diver. He has been married to his wife, Karen, for over 35 years, and has three children.
Mike resides in Petersburg, Michigan and follows Detroit professional sports, Lions-Tigers-Red Wings, as well as Michigan and Michigan State Football.