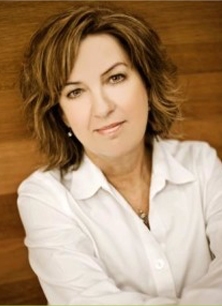 Board Member Bio
Debbie Jacketta
Jacketta Sweeping Service
Debbie graduated from Granger High School in 1978 with a desire to be a clothing buyer for a local department store. She began working at ZCMI as a Unit Control Clerk for the Junior Dress Buyer when she was side-tracked by marriage and a baby. Following the birth of her first son in 1980, she decided to go to work in the family business to take advantage of the flexibility it offered to spend time with her son. The family business was started in 1968 by Debbie's parents. She purchased the business from her mother in 2002 following the death of her father.
Debbie describes herself as a "joiner" and believes you only get out of any organization what you put into it. She previously served as President of the Contract Sweepers Institute from 1998-1999. She is an Inaugural Member of the North American Power Sweeping Association (NaPSa), and has done several stints on the Board of Directors. She currently serves on the Certification and Membership committees. She a member of the Salt Lake Chapter of the National Association of Women Business Owners (NAWBO), and served as President in 2008-2009. Debbie was named Woman Business Owner of the year for 2013 by that organization. In 2008, she was chosen for the highly regarded Utah Business Magazine's "30 Women to Watch." In addition to serving on the 1800Sweeper.com Board of Directors she currently is on the Board of Directors of the Utah Chapter of the Entrepreneurs Organization (EO) and serves as Treasurer of the School of Rock Foundation.
Debbie is married to Craig Dunham. They live in West Jordan, UT with their youngest son Bryce. Oldest son Jarred lives in Virginia with his wife Cathy and Debbie's four grandchildren, Dallin, Jordan, Westin and Addyson. Daughter Kara is a U S State Department employee stationed in Yemen.