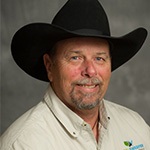 Board Member Bio
Scott Duscher
Agua Trucks Holdings, LLC
Scott is an Arizona native, he was born, worked, and has his business in the Grand Canyon State.
Within weeks of graduating high school in 1976 Scott went directly into a trade school for automotive repair and while at the school, began working at a Chrysler dealership as a mechanic. In his 23 years of nonstop employment in the auto repair industry he has only worked for 5 different companies. Job duties started as mechanic, became an ASE Certified Master Technician, then Shop Foreman and then Store Manager. Looking for more opportunity, in 1999 Scott entered the home building industry as a Superintendent with Richmond American Homes. In 2002 he moved to Santa Anna Homes as a Project Manager then quickly advanced to Vice President of Construction and then to Vice President of Land Acquisition and Development. He has managed the construction of more than 1,600 single family homes.
In 2006 Scott with his wife Louise bought one water truck and started Agua Trucks Inc. to fill the need for water truck service to the Home builder for which he was working. In 2007 Scott left the builder and became full time with Agua Trucks Inc. The company now services many of the larger homebuilders and commercial contractors in the greater Phoenix metropolitan area. Their drivers operate the fleet of water trucks, sweepers, dump trucks, skid steers and tractors. They perform site compliance of the EPA clean air and storm water best management practices as well as job site cleanup. Their mechanics service the fleet at their shop. As their business grew, it evolved into 4 different LLC entities.
Scott finished his two-year term as President of the North American Sweeping Association in 2021 and is still active on the board. This group is responsible for creating the ANSI standard of the power sweeping industry in 2020. He is also involved in the Home Builders Association of Central Arizona, the 1-800-Sweeper Alliance and the Wickenburg Sportsman's Club.
Hobbies include, 4 wheeling, scuba diving, dog training, road course performance driving, camping and hot rods.
No college or university education, no paper degrees, just a dream to succeed and lots of drive.