Your Colorado Springs, Colorado 1-800-SWEEPER Sweeping Services Partner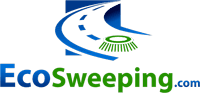 EcoSweeping Inc.
Colorado Springs, CO
CALL US: 1-800-793-3737
Colorado Springs' premier exterior property services company, EcoSweeping, has swept streets, parking lots, and parking garages since 1999. Our staff delivers top notch service in the Pikes Peak region via our loyal, committed workforce. When it comes to power sweeping, every business site has unique maintenance requirements. Because of these variables, we design a customized sweeping or porter maintenance plan that balances the priorities of appearance and durability.
EcoSweeping is local to Colorado Springs and Pueblo, Colorado. We work throughout El Paso and Pueblo counties. We understand the specific environmental requirements related to our region's stormwater runoff, dust mitigation, and other issues that affect the cleanup of your site. Contracting with EcoSweeping for your exterior maintenance can deliver higher property value and customer satisfaction due to enhanced cleanliness – all while saving money and treating the environment with respect as compared to using other methods of cleaning your exterior property.
Our parking lot cleanup services divert thousands of pounds of dust and dirt annually, preventing that dirt from contaminating the air we breathe and the water we drink. Practicing pollution prevention by mitigating dust and debris shows your company's commitment to the environment, while simultaneously improving the appearance of your property.
EcoSweeping has grown through the years based on strong, long-lasting business relationships with property managers within our local community. We take pride in seeing a freshly swept lot as we drive in our neighborhoods in Colorado Springs and the beautiful areas that surround us.
Scheduled Regular Service or One-Time Special Needs
In addition to our focus on sweeping parking areas, our property maintenance includes outdoor cleaning & janitorial or porter services including: vacuum blowing sidewalks, picking up litter, and emptying trash / replacing trash can liners. EcoSweeping can provide these services as part of a "one-stop solution," giving our customers piece of mind as a single, responsible, responsive vendor. As an EcoSweeping customer, you no longer need to worry about how or when your property is going to be maintained.
Although we work primarily with regularly scheduled service calls, we also realize that emergency situations come up. Sometimes at the worst times imaginable.
Have a special event and need an extra porter? Expecting an emergency owner inspection tomorrow? Is your on-site staff overwhelmed handpicking trash and leaves? Give us a call – we'll gladly work you into our emergency service schedule.
The Right Equipment to get the Job Done!
Our Nite-Hawk regenerative air sweepers can hold up to four yards of debris and are equipped with satellite tracking systems as well as internal water systems to help reduce dust emissions while cleaning. These trucks are great for general parking area sweeping on lots that are mid to large size.
We also provide service using the Elgin Broom Bear Mechanical Sweeper for heavy road and construction sweeping. Whatever your sweeping needs, we have you covered.
SWEEPING SERVICES WE PROVIDE IN COLORADO SPRINGS AND SURROUNDING AREAS
Certifications and Affiliations

Get an Estimate Today
To expedite your service request, call 1-800-793-3737 or
submit the form below
Street sweeper service throughout the Colorado Springs, Colorado metro area including: