Vendor Partner - I. Zakarin & Sons, Inc.

I. Zakarin & Sons, Inc. has been in business for over 70 years and still going strong. Servicing a wide variety of customers such as Sweeping Companies, Nursing Homes, Schools, Camps, and so much more. We deliver in the following areas: New York, New Jersey and Pennsylvania weekly or sometimes twice a week. We are able to drop ship all over the Continental United States. Need a sample just let us know where to send it. Our excellent customer service team is there to help you with any question you may have.
To browse their trash liner offerings, visit their online store.
Below are some things to think about when choosing the correct liner for you: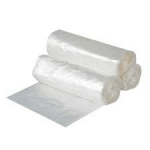 High Density
Measured in Micron
1000th of a millimeter
More Stiff feeling and sounds crinkly
Generally available in lower gauges and more temperature resistant
Usually range from 6 micron to 22 micron
Convert micron to mils divide the micron by 25.4 to arrive at the true mil thickness
More cost effective
Great choice for office and restroom waste, shredded paper and in public areas where sharp trash is not deposited.
---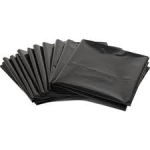 Low Density
Measured in Mil
.001 of an inch
Quieter and a softer feel
Resin is highly puncture and tear resistant
Usually range from .09mil to 6mil
Manufactured in a wide variety of colors
Convert mil to micron multiply the mil by 25.4 to calculate the true micro thickness
Cost double than micron
Ideal for kitchen trash, construction debris or trash that includes glass, metal, wood, cardboard or other sharp, jagged or irregular shaped items
---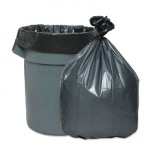 Low Density liner made with hexene
Is a linear low density polyethylene film resin
Merchandising bags, freezer bags, grocery sacks, ice bags, industrial bags
Excellent toughness and strength
Versatile
---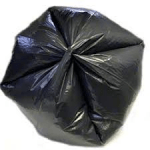 Star Seal
Also known as x-seal
Most commonly found seal
No gussets, sealed in a single spot
Leak proof
Can hold heavy or wet garbage
Can be used on low density and high-density liners
---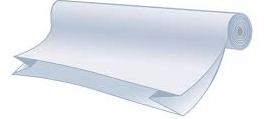 Gusset Liner
Sealed on the bottom and sides are tucked
Can be used on low density and high density
---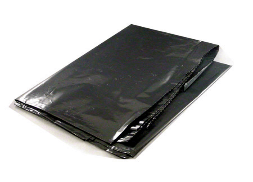 Flat Seal
Sealing bottom edge of liner so that there is no waste
Ensures no leaks
Holds more than 25{cd9db56748df391b131010c0c880113f42d56e29626b6ebf74877cbc020d5b1a} than a star sealed bag
---
For more information contact:
Andy Williams



419-276-6665