Vendor Partner - Kaman Industrial Technologies
Kaman Industrial Technologies is a Distributor of Highly Engineered Products and Services

Kaman Industrial Technologies is a subsidiary of Kaman Distribution Group, a $1.2B leading national distributor of highly engineered products and services with over 220 locations in the US, including Puerto Rico. Established in 1971, our industry leading technical sales force has been servicing our customers for nearly 50 years.

Focused on Our Customers' Profitability
Through continuous evaluation and closely managed programs, service and relationships, Kaman Industrial Technologies' National Agreements are implemented to develop strategic and tactical objectives, achieving best-in-class business processes, substantial cost reductions and the most efficient management systems.
We accomplish this objective by having the most technically talented product application people, advanced systems, the most customer-focused service and support personnel, and by continually improving our business processes.
Our goal is to make our customers more productive, competitive and profitable.
Products We Offer
Elevator Flight Chain
Rear Broom Drive Chain #80
Elevator Shaft Bearings
Rear Broom Bearings
Gutter & Rear Broom Elevator Motors
Gutter & Rear Broom Drive Sprockets
Electrical
Gearing
Hoses & Fittings
Hydraulics & Pneumatics
Industrial Supplies
Lubrication & Industrial Chemicals
Power Transmission
and Much More!
For more information please visit our website.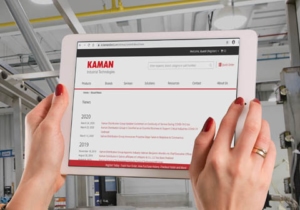 ---
For more information contact: