Vendor Partner - AWP
AWP Builds Better Workplaces by Building Up the Workers Themselves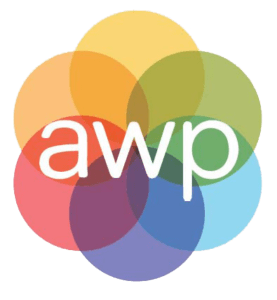 A division of the 501(c)(3) non-profit Workers Assistance Program, we have been outfitting workplaces with healthier, more productive employees and lowering healthcare costs by providing world-class employee assistance programs (EAP) since 1977.
Alliance Work Partners offers employees and their families solution-focused counseling, guidance, training, resources and referrals to help balance work with life and increase health and wellbeing.

ROI From Reduced
Medical Claims
Absenteeism
Presenteeism (distractive concerns)
Turnover
Workplace Injury
Disability Claims
Supervisor Lost Time
For more information please visit our website.
---
For more information contact: