Your Springfield, Massachusetts 1-800-SWEEPER Sweeping Services Partner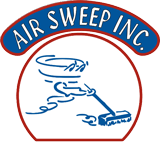 Air Sweep, Inc.
54 Russo Cir
Agawam, MA 01001
CALL US: 1-800-793-3737
Air Sweep Inc. is a family owned and operated company based in Agawam, Massachusetts with over forty-five years of commercial service.  Serving property managers, contractors, and municipal planners in Springfield and the greater Western Mass. area since 1974, Air Sweep offers a comprehensive range of sweeping services, including street sweeping, parking lot sweeping, construction sweeping, and milling / paving sweeping service.
Local municipalities and retail shopping center facility managers in western Massachusetts are under constant pressure to stretch shrinking operations budgets.  As the cost of owning and operating your own sweeping equipment has gone up, local service managers are turning to private sweeping companies to keep local streets, county roads, and state highways clean. Air Sweep can help your city's street sweeping service budget go farther.
Air Sweep has the proper equipment, flexible scheduling and trained sweeping truck operations personnel required to take full charge of your sweeping needs. We can also provide consistent, reliable response to your unscheduled special needs. Our equipment is radio dispatched and our phones are answered 24 hours per day/7 days per week.
Milling Sweeping
We understand that in the competitive paving business, time is money, and you need a sweeping contractor you can count on. Air Sweep has consistently proven to be that reliable sweeping contractor on hundreds of paving and milling projects throughout western Mass. Even a trace amount of milling dirt left behind can mean an inspector won't clear your company to repave the road until the surface is totally free of all debris.  Our drivers are trained to make the detailed sweeping broom adjustments needed to ensure all millings end up in the dump truck and not on the road.
Because of the large volume of debris, hazards such as raised castings, exposed rebar, and live traffic all make milling sweeping some of the most demanding work we do.  For this reason our most experienced operators and best performing broom sweepers are working paving jobs throughout the Springfield, MA area.
Our fleet of over 10 sweepers is maintained on a daily basis by our in-house mechanic. Our equipment is the foundation of our ability to provide our customers with ongoing service. This equipment stands ready to meet your requirements, no matter how large or small your needs, and our trained professionals are eager to do the best job possible. We are a hands-on business with old-fashioned hard work ethic combined with new technology that gets the job done right.
Air Sweep Inc. is:
Fully insured
Backed by reference
Providing service to major storefronts
Providing service to municipalities
OSHA certified
NAPSA member (North American Power Sweeping Association)
PICS qualified professional
SWEEPING SERVICES WE PROVIDE IN SPRINGFIELD AND SURROUNDING AREAS
Dumpster Rental
Property Maintenance Service
Certifications and Affiliations

Get an Estimate Today
To expedite your service request, call 1-800-793-3737 or
submit the form below
Street sweeper service throughout the Springfield, Massachusetts metro area including: