Your Anaheim, California 1-800-SWEEPER Sweeping Services Partner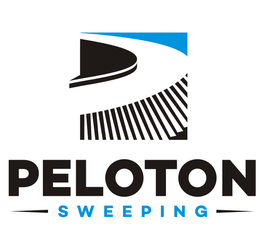 Peloton Sweeping Service, Inc.
Orange County, CA
CALL US: 1-800-793-3737
Peloton Sweeping Service specializes in providing sweeping specifically for Homeowners Association, apartment complex, mobile home park and condominium associations in the Anaheim, California area.  HOA Sweeping and Mobile Home Park Sweeping is a unique segment of the Anaheim market. Not every street sweeping company can meet the expectations of 400 inspectors.  Peloton operates modern equipment fully compliant with California Air Resources Board CARB and South Coast Air Quality Management District SQAQMD requirements. Our company is listed on the CARB website allowing our customers to meet the (January 2016) requirements and avoid any fines. Be sure to verify your sweeping contractor uses legal equipment!
Peloton Sweeping is a member of the North American Power Sweeping Association (NAPSA) and currently holds a position on the Executive Board.  Management has over 40 years of combined sweeping experience. All our operators receive hundreds of hours of initial training and ongoing documented weekly safety training.
We have large full size regenerative air sweepers and smaller vacuum sweepers for the streets commonly found in HOA, condo associations and Mobile Home Parks. All sweepers are tracked with state of the art GPS systems and have upgraded dust control systems. We also can perform catch basin cleaning, including the required storm water or Storm Water Pollution Prevention Plan SWPPP documentation.
SWEEPING SERVICES WE PROVIDE IN ANAHEIM, CA AND SURROUNDING AREAS
Certifications and Affiliations

Get an Estimate Today
To expedite your service request, call 1-800-793-3737 or
submit the form below
Street sweeper service throughout the Anaheim, California metro area including: