Power Sweeping Service Rates
What affects power sweeping service prices?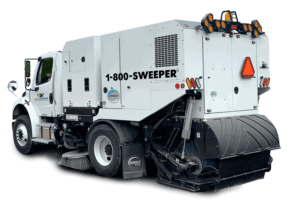 Determining Power Sweeping Service Rates
If you're looking to understand power sweeping service costs and rental rates, you've found the right place!  Our nationwide network of independently owned power sweeping experts from coast to coast are here to help and service your needs.  Pricing will vary by geographic location and by the specific type of service. You can get rates for parking lot sweeping, construction sweeping, industrial sweeping, commercial power washing and more from our 1-800-SWEEPER Partners located throughout the nation. We can do the job when you need it, where you need it, providing you the most cost-effective value in our industry!
Factors to consider when establishing power sweeping service rates:
Size of the Area / Square Footage

Frequency of Service

Time of Day and Day of the Week (i.e. Monday is Usually Least Expensive)

Debris Type, Quantity and Disposal Method

Surface Type Being Cleaned-Pavement, Concrete, other

Obstacles – Light Posts, Curbs, Islands, Vehicles, Traffic Patterns

Local Noise Ordinances 

Required Duration of Service Contract  

Surrounding Trees and Vegetation 

Pavement Layout

Adjoining Parking Areas / Properties

Handwork Required For Areas Inaccessible (i.e. Sidewalks)
Detailed Rate Quotes
The sweeping companies of 1-800-SWEEPER are experts at determining the cost of your project. The quote we produce will take into consideration all the factors of the job to ensure you job is done well, according to your specifications and on budget.
Expert Operators You Can Trust
1-800-SWEEPER is comprised of independently owned power sweeping companies from all across the country.  Our environmental experts have the experience, personnel, and high-quality equipment to see that your power sweeping needs are completed as requested, 24/7, 365 days a year. Find the best power sweeping service company near you and request a consultation today!
Partnership Pride
Our Partners pride themselves as companies that provide high-quality service at a fair price. We offer a full fleet of power sweeping services at competitive rates for your best value.  All of our power sweeping Partners are licensed operators highly trained in safety and customer service, featuring the most up to date equipment available. 
We are available through our 24-hour, 7 days a week call center–contact us today for a free quote!