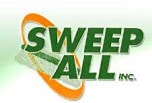 About Us
Sweep All, Inc.
Family owned and operated since 1991, Sweep All, Inc. offers street sweeping and parking lot sweeping service for municipalities, HOA's, property managers, and contractors in the Louisville, Kentucky area.  With a fleet of 34 exceptionally well maintained sweepers manned by professionally trained drivers, Sweep All has the equipment and manpower to make short work of all your sweeping needs.  Sweep All is a member of the North American Power Sweeping Association (NAPSA) and a founding member of the World Sweeping Association. From one-time cleanups and an emergency sweeps to regularly scheduled service, Sweep All, Inc. has the equipment and skilled personnel to both your street sweeping and parking lot sweeping service needs–24 hours a day, 365 days a year.
Street Sweeping, Parking Lot Sweeping, and Related Services
City and County Municipal Street Sweeping
State Highway and Interstate Sweeping
Road & General Construction Sweeping for Louisville Area Contractors
Commercial and Residential Development / HOA Sweeping
Retail Shopping Center, Mall, and Office Park Sweeping
Stadium Parking Lot Sweeping
Special Event Sweeping
Warehouse Sweeping and Scrubbing
Hot and Cold Pressure Washing
Snow Removal
Day Portering & Landscaping
Partner Certifications and Affiliations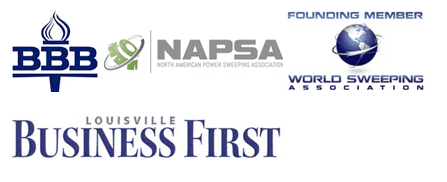 Sweep All, Inc.
P.O. Box 436051
Louisville, KY 40253
Get an Estimate Today
To expedite your service request, call 1-800-793-3737 or
submit the form below
Major Metro Areas Served by Sweep All, Inc. Include: