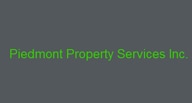 Piedmont Property Services, Inc.
Since 2000, Piedmont Property Services Inc. has provided power sweeping sweeping and complete property maintenance services to Greensboro and central North Carolina. Our business philosophy "We take pride in your property" is demonstrated in each and every service we provide. Our goal is to provide quality, consistent, reliable, and cost-effective, one source property maintenance to property owners and managers of the triad and surrounding counties. We are certified by the North American Power Sweeping Association (NAPSA) and welcome the opportunity to provide a solution to all of your parking lot sweeping, street sweeping, and property maintenance needs.
Services:
Parking Lot Sweeping – Retail, Commercial, Business Parks, & Office Buildings
Other Sweeping – Construction, Streets, & Industrial
Parking Lot Striping
Lawn and Landscape Full Maintenance, Repair, & Reclamation
Power Washing
Storm Water BMP Certified
Partner Certifications and Affiliations

Piedmont Property Services, Inc.
404 Old Thomasville Rd.
High Point, NC 37260
Get an Estimate Today
To expedite your service request, call 1-800-793-3737 or
submit the form below
Major Metro Areas Served by Piedmont Property Services, Inc. Include: