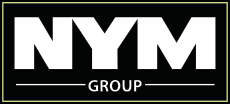 About Us
NYM Group
NYM Group sweeps and maintains parking garages, streets and parking lots in Suffolk and Nassau Counties. Our staff delivers top notch service at fair prices via our loyal, committed workforce.
When it comes to power sweeping, every business site has unique maintenance requirements. Because of these variables, we design a customized sweeping or day porter maintenance plan that balances the priorities of appearance, consistency and durability.
From our home base in Middle Village, NY, NYM Group's growth through the years is based on strong, long-lasting business relationships with property managers. In addition to our focus on sweeping parking areas, our comprehensive property maintenance features outdoor cleaning & janitorial or porter services including: vacuum blowing sidewalks, picking up litter and emptying trash / replacing trash can liners.
Scheduled Regular Service or One-Time Special Needs
Our "one-stop solution" gives customers piece of mind contracting with a single, responsible, responsive vendor. As an NYM Group customer, you no longer need to worry about how or when your property is going to be maintained.
Although we work primarily with regularly scheduled service calls, we also realize that emergency situations come up. Sometimes at the worst times imaginable.
Whether your facility has a special event and needs extra porters, or you are expecting an emergency owner inspection tomorrow, give us a call – we'll work you into our emergency service schedule.
Partner Certifications and Affiliations

NYM Group
69-44 76th Street
Middle Village, NY 11379
Get an Estimate Today
To expedite your service request, call 1-800-793-3737 or
submit the form below
Major Metro Areas Served by NYM Group Include: