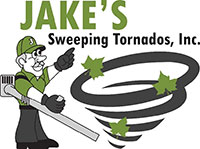 About Us
Jake's Sweeping Tornados
Established in 2000, Jake's Sweeping Tornados, Inc. recognizes the value in having well-maintained parking areas and sidewalks for attracting customers and preserving property value. Our company is family owned and locally operated by a team of highly trained facility maintenance professionals. We ensure that every member of our exterior maintenance team is highly qualified to use our state-of-the-art sweeping service equipment, as well as adhere to important safety guidelines and regulations. All employees of Jake's Sweeping Tornados are covered by worker's compensation and general liability insurance.
Jake's Sweeping Tornados works with property owners and managers throughout the Bay area in the Santa Clara, Alameda, and San Mateo counties. We help you present professional looking public access areas that enhance your business' image. When you choose Jake's Sweeping Tornados to handle your sweeping and maintenance needs, there is something you will get at no extra charge – peace of mind.
Call today for a no obligation quote on any of our services.
Partner Certifications and Affiliations

Jake's Sweeping Tornados
P.O. Box 6755
San Jose, CA 95150
Get an Estimate Today
To expedite your service request, call 1-800-793-3737 or
submit the form below
Major Metro Areas Served by Jake's Sweeping Tornados Include: