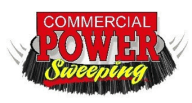 About Us
Commercial Power Sweeping, Inc.
Since 1986, Commercial Power Sweeping has offered indoor floor scrubbing, warehouse sweeping, parking lot sweeping, municipal street sweeping, and construction sweeping in Virginia and North Carolina. With a GPS-enabled fleet of 10 parking area sweepers and 8 municipal street and construction sweepers, including a variety of well maintained, late model, municipal-class air and broom sweepers, Commercial Power Sweeping is the ideal choice for all of your power sweeping and parking area maintenance needs. In addition to street sweeping and parking lot sweeping, Commercial Power Sweeping Inc. offers a wide range of parking area maintenance services including striping, crack sealing and asphalt repair, banner installation/removal, and sign installation and repair.
Commercial Power Sweeping is one of nine inaugural members of the North American Power Sweeping Association and just the second company in the entire U.S. to gain Certified Sweeping Contractor status through NAPSA. We are also a founding member of WorldSweeper.com's Ethics in Power Sweeping program.
Services:
Parking Lot Sweeping
Municipal Street Sweeping and Home Owner Association Street Sweeping
Construction Sweeping and Highway Sweeping for Milling and Repaving Operations
Interior Sweeping & Scrubbing for Industrial Facilities & Warehouses
Pavement Patching, & Repair, Crackfilling, & Striping
Power Washing
Event and Holiday Banner Installation / Removal
Large Item Removal
Sign Installation & Repair
Speed Bumps & Parking Control Wheelstops
Partner Certifications and Affiliations

Commercial Power Sweeping, Inc.
P.O. Box 6005
Suffolk, VA 23433
Get an Estimate Today
To expedite your service request, call 1-800-793-3737 or
submit the form below
Major Metro Areas Served by Commercial Power Sweeping, Inc. Include: