Vendor Partner - V-Belt Global Supply
V-Belt Global Supply, LLC. began operations in Feb. 2009. Based out of Sioux Falls, SD, we are one of the largest online distributors of Industrial belts, Kevlar V-Belts, timing belts, banded belts, metric v-belts, cogged metric belts, kevlar v-belts, Kevlar Wedge Banded Belts, and all other power drive belts. Additionally, V-Belt Global Supply has partnered with TB Woods Industrial and now offers a full line up of v-belt pulleys, sheaves, bushings, and timing sprockets.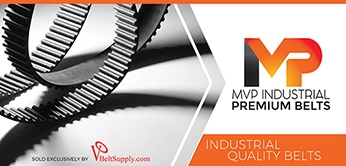 Our turn-key distribution model and in-house belt brand, MVP Industrial, minimizes the v-belt supply chain, allowing us to offer top quality v-belts and industrial metal products at significantly discounted prices.
BELTS
Conventional Wedge Belts: A, B, C, D, E, 3V, 5V, 8V
Kevlar Belts: 3L, A/4L, B/5L, C
Kevlar Banded Belts: 3V, 5V, 8V
Cogged Banded Belts: 3VX, 5VX, AX, BX, CX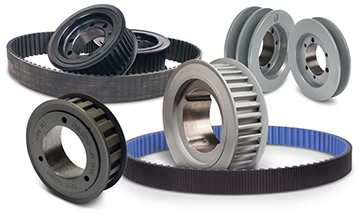 Cogged Wedge Belts: 3VX, 5VX, 8VX
Poly-V/Micro-V/Serpentine Belts: J, K, L, M
Automotive Belts: 15, 17, 22, 28
OEM Replacement Belts
Variable Speed Belts
METAL PRODUCTS
Sheaves/Pulleys
Bushings
Timing Sprockets
RECEIVE
20% OFF


Share your equipment information with us to receive 20% OFF your next order!


Download and print free trouble shooting, preventative maintenance, and belt installation guides.