Vendor Partner - V-Belt Global Supply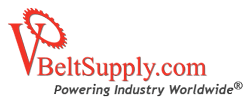 V-Belt Global Supply is the largest online distributor of industrial belts, Kevlar v-belts, timing belts, banded belts, metric v-belts, cogged metric belts, Kevlar wedge banded belts, and all other power drive belts.
We are centrally headquartered in Sioux Falls, S.D. Our V-belt distribution centers are strategically located throughout the U.S.  Our turn-key distribution model minimizes the v-belt supply chain and allows us to offer top quality v-belts at significantly discounted prices.  If you ever have any questions about what type of product should be on a specific application, let our knowledgeable experts here at VBeltSupply.com help you in your search for the right part.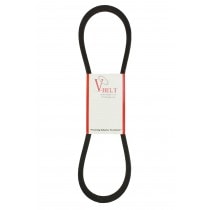 We Offer:
Classic V-Belts (A, B, C, D, E)
Classic Banded V-Belts (A, B, C, D)
Kevlar V-Belts (3L, A/4L, B/5L, C)
Kevlar Banded Belts (3VK, 5VK, 8VK)
Metric Belts (SPZ, SPA, SPB, SPC)
Cogged Belts (AX, BX, CX)
Cogged Banded V-Belts (3VX, 5VX, BX, CX)
Cogged Wedge V-Belts (3VX, 5VX, 8VX)
Helpful Resources
V-Belt Belt Spec Guide: Find Your Part Number (PDF)
Instructional Video on How To Properly Measure V-Belt Length and Width:
---
For more information contact:
Ben Steyer



419-708-7806