Catch Basin Cleaning in Toledo & Surrounding Areas
Your Toledo Area Catch Basin Cleaning Company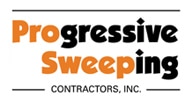 5202 Enterprise Boulevard, Suite B
Toledo, OH 43612
CALL US: 1-800-758-1381
Since 1978 ProSweep has offered professional catch basin cleanout to augment our power sweeping services. Regularly scheduled vacuuming of sediment that accumulates over time in storm sewer catch basins is considered a Best Management Practice (BMP). Vacuum cleaning out catch basins is good for the environment and helps prevents flooding, pavement degradation and storm water runoff contamination.
24/7 Emergency Clean and Vacuum Service
In case of an environmental spill, we are ready to help if you need an emergency cleanout of a storm sewer catch basin!
Prosweep employees provide prompt, courteous response to your questions, problems, or any service requests. Our use of technology, incredible attention to details, and old-fashioned hustle makes ProSweep the preferred choice of facility managers for your catch basin clean-out projects and overall pavement maintenance needs.
Certifications and Affiliations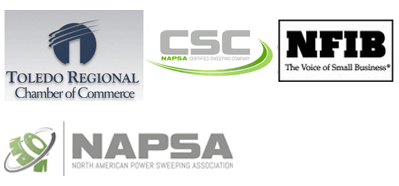 GET AN ESTIMATE TODAY
Call Us: 1-800-758-1381
or send in the form below
Catch basin vacuum clean-up service throughout the Toledo, Ohio metro area including:
Bowling Green, OH
Defiance, OH
Findlay, OH
Fostoria, OH
Freemont, OH
Lima, OH
Lucas County, OH
Maumee, OH
Napoleon, OH
Oregon, OH
Perrysburg, OH
Port Clinton, OH
Sandusky, OH
Sylvania, OH
Tiffin, OH
Toledo, OH