Sweeping Service in Lancaster & Surrounding Areas
Your Lancaster Area Sweeping Services Company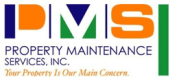 Property Maintenance Services, Inc.
54440 National Rd.
Bridgeport, OH 43912
CALL US: 1-800-758-1381
Property Maintenance Services, Inc. was established in 1994 to provide parking lot, industrial, and street sweeping services in Eastern Ohio. Our commitment to quality workmanship and outstanding customer service has enabled us to expand into the upper panhandle of West Virginia and Western Pennsylvania, which allowed us to become the Tri-State's most experienced and well-known exterior maintenance company. Our street sweeping and parking lot sweeping services are offered 24/7 with fleets of air, and mechanical broom sweepers to address our customer's needs.
PMSI provides service to hundreds of customers, including businesses, industrial facilities, medical complexes, municipalities and individuals throughout the Tri-State area. We have a full-time office staff Monday through Friday and 24-hour emergency assistance to provide you with immediate service. We also have two-way communication with all of our crews. Our full-time maintenance facility regularly updates and services all of our equipment.
All of our operators undergo extensive training prior to going out on a customer's site. We are an Equal Opportunity Employer and a proud member of the Drug Free Workplace. All of our operators undergo random drug tests throughout the year. Our employees enjoy benefits, including health insurance, pension/retirement, uniform allowances, etc.
PMSI is certified with the MSHA and we have implemented a current Comprehensive Mine Safety Program, permitting us to obtain a West Virginia Permit Number. ALL PMSI employees have completed Surface Mining Apprentice Training and are required to take yearly updated training. We are a part of ISNetworld which is designed to meet internal and governmental record keeping and compliance requirements. ISN collects health and safety, procurement, quality and regulatory information allowing a contractor to see that your company is 100% up to date in all safety standards.
There are no second chances to make a positive first impression. Give us a call today and we will make your property our main concern.
SWEEPING SERVICES WE PROVIDE IN LANCASTER AND SURROUNDING AREAS
Commercial and Residential Lawn and Landscaping
Construction Sweeping
Line Striping
Municipal Sweeping
Parking Lot Sweeping
Street Sweeping
Vegetation Control
Winter Services, Including Snow Removal
Certifications and Affiliations

GET AN ESTIMATE TODAY
Call Us: 1-800-758-1381
or send in the form below
Street sweeper service throughout the Lancaster, Ohio metro area including:
Amsterdam, OH
Barnesville, OH
Bellaire, OH
Bridgeport, OH
Brilliant, OH
Cadiz, OH
Cambridge, OH
Clarington, OH
Fairfield County, OH
Jewett, OH
Lancaster, OH
St. Clairsville, OH
Steubenville, OH
Tiltonsville, OH
Uhrichsville, OH
Wintersville, OH
Zanesville, OH