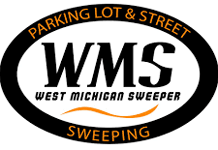 About Us
West Michigan Sweeper
West Michigan Sweeper has been family owned-and-operated by Mat and Stephanie Andrews since 2003. We take pride in combining competitive rates with best-in-class equipment and outstanding service.
Grand Rapids area parking lots and garages receive sweeping service featuring customized frequency scheduling and value-added litter removal programs to suit their exact needs. Top property and facility managers consistently rate West Michigan Sweeping as an industry leader and strategic partner.
Our fleet of service trucks and street sweeping equipment is state-of-the-art. By using high-functioning equipment, we are able to do more with less, which means you get more for your money. In addition, numerous benefits we receive via our 1-800-Sweeper and World Sweeping Association memberships, deliver value for us and for our customers. Contact us today for a no obligation quote for your parking garage or parking lot maintenance.
Keeping Up with the Latest Industry Innovation and Ideas
We are proud to be a Founding Member of the World Sweeping Association, and WSA's 'Ethics in Power Sweeping' initiative. The detailed ethics information we affirmed to – in writing – as a condition to our involvement in this nationwide program as well as our continuous learning and improvement through the nationwide 1-800-SWEEPER partnership set our standards apart. Those standards help assure you that we follow strict professional codes of conduct and ethics with regarding to handling waste materials appropriately.
Our fleet of service trucks and street sweeping equipment is state-of-the-art. By using high-functioning equipment, we are able to do more with less, which means you get more for your money. In addition, numerous benefits we receive via our 1-800-Sweeper and World Sweeping Association memberships, deliver value for us and for our customers. Contact us today for a no obligation quote for your parking garage or parking lot maintenance
Partner Certifications and Affiliations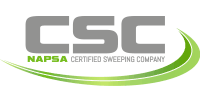 West Michigan Sweeper
6230 Ramsdell Dr. NE
Rockford , MI 49341
GET AN ESTIMATE TODAY
Call Us: 1-800-758-1381
or send in the form below
Major Metro Areas Served by West Michigan Sweeper Include: