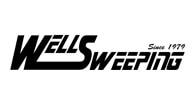 About Us
Wells Sweeping Co.
Wells Sweeping is a family owned company that has offered sweeping service throughout the Central California Valley and Bay area since 1979. Wells Sweeping provides a wide range of services from municipality sweeping and construction sweeping to routine parking lot sweeping, DPF retrofitting, smoke opacity testing, street sweeper sales and service with competitive rates, on call 24 hours a day, 7 days a week, 365 days a year.
Our equipment is maintained in-house and is held to high operating standards, and with over thirty sweepers, we are equipped to handle any job. Our equipment is operated by owners of the company, with each job individually overseen by a managing member. We have the newest environmentally-friendly equipment that meets or exceeds all Federal, State, County, and City requirements.
Wells Sweeping is a member of the North American Power Sweeping Association, Teamsters Local 150, and is certified by the state of California as a Disabled Veteran Enterprise
Sweeping Services:
Construction Sweeping: Site Cleanup, Grading, Striping, all phases off construction sweeping.
Commercial Contract Sweeping: Industrial/Commercial lots, loading docks, truck parts.
Municipal Sweeping: City and Federally Mandated Storm Water Environmental Remediation
Industrial Floor Scrubbing: Parking garages, warehouses, drive in cold storage, oil and spot cleaning; highly specialized ride-on scrubbing equipment.
Additional Services:
Parking Lot Maintenance:  Retail centers, business parks, parking garages, porter service, window cleaning.
Steam Cleaning / Pressure Washing
Storefronts, sidewalks, parking lots, parking garages, awnings, signs, ramps, curbs; 3,600 lbs psi High Temperature.
DPF Retrofitting:  Diesel Particulate Filter Retrofitting. We are a certified dealer of Econix DPF products and are certified by the California Air Resources Board to install these units on diesel trucks and equipment.
Partner Certifications and Affiliations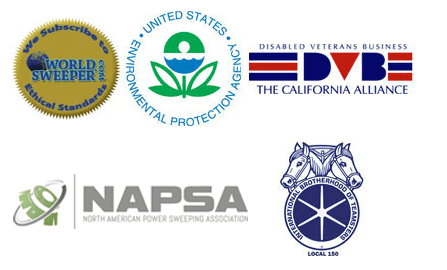 Wells Sweeping Co.
5425 Marmith Avenue
Sacramento, CA 95841
GET AN ESTIMATE TODAY
Call Us: 1-800-758-1381
or send in the form below
Major Metro Areas Served by Wells Sweeping Co. Include: