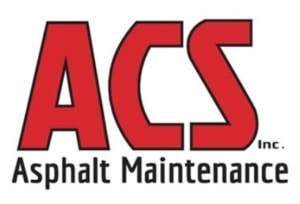 About Us
A Clean Sweep
Often it's your customer's first contact with your business and the basis for initial perception of your quality. Keeping property maintenance from consuming too much of your time requires expert resources you can depend on. At A Clean Sweep Inc. of West Michigan, asphalt maintenance is our entire business. ACS Inc. have been power sweeping for over 20 years. We are experts at providing quality service for your specific needs, so that you can concentrate on what you do best. Whether you need a street, parking lot, or a new development swept, ACS is ready to tackle the job.
We also offer a wide array of other services including striping, sealcoating, crack-fill, asphalt repair and more.
We start by listening to you and try to help with the frustration you feel from the lack of quality you often receive. Working with your time frame is important to us and we take pride in quality work.
Our approach begins with a thorough understanding of your situation and with that information we can provide you with the service that meets your needs. Proper asphalt cleanup and maintenance will enhance the appearance of your building and your landscape, prolonging the life of your asphalt and saving you money.
Our Mission:
We strive to provide our customers, both residential and commercial, with quality and timely service while offering informative and ingenuitive solutions for your property and asphalt.
Our History:
ACS Asphalt Maintenance emerged in West Michigan in 1998 with founder Jim Wallinga. We've been a family business ever since.
Why Us:
What sets us apart is our willingness to work with our customers, personalizing our projects to better serve our customers. We take pride in our repeat clients and enjoy forming personal business relationships with them.
Partner Certifications and Affiliations
A Clean Sweep
6525 Bingham St,
Hudsonville, MI 49426
Get an Estimate Today
To expedite your service request, call 1-800-793-3737 or
submit the form below
Major Metro Areas Served by A Clean Sweep Include: