LED Badge Instructions
Model: LED Badge B1248 / Blue
Version 9.92 Software Operating Instructions
Step 1: Plug one end of the USB cord provided in the box into the badge and the other end into your computer port.
Step 2: Download the LED Badge Editor file
Step 3: Double click on MiniLed Display 9.92 file you just downloaded and open it. You can now begin programming your LED Badge.
Step 4: Once the file is open, your computer screen should look like this: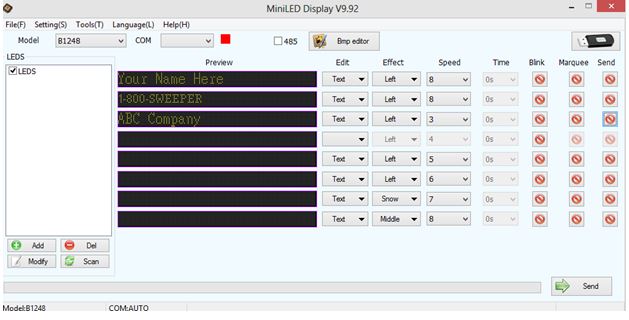 Step 5: This is where you can edit the message. The LED Badge can hold up to 8 messages, either in text or image form. But first you must enter the model number, which is B1248. The Model drop down "box " is in the top left corner of the screen.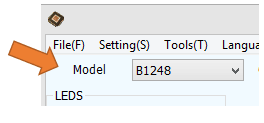 Step 6: To reprogram the name currently on the badge, click on the "text" button. (see arrow below)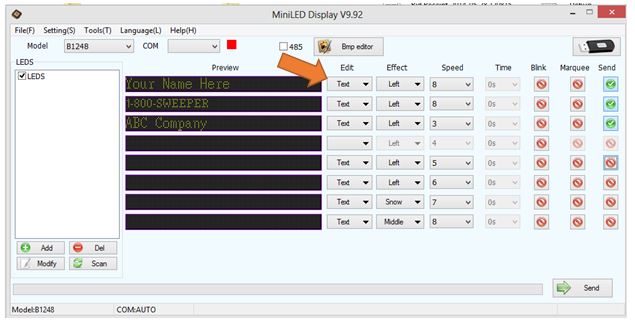 Step 7: You will then have the option to enter new text or an image.  Click on "Text" and it will bring up this screen: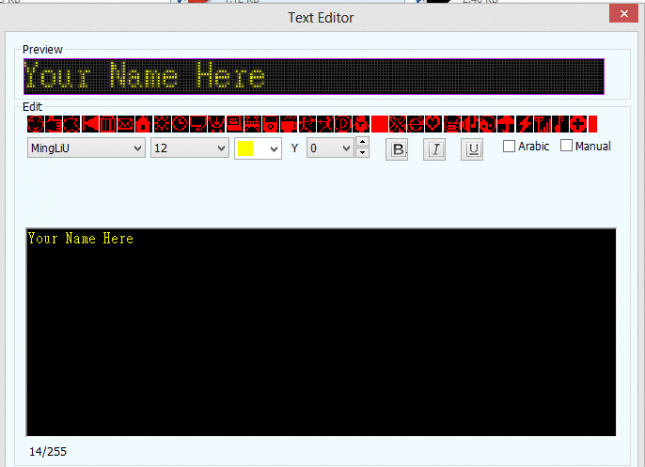 Step 8: Begin typing your message in the larger black box (see arrow below)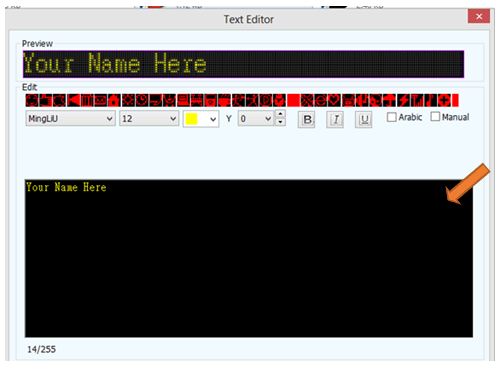 Step 9: Once you finished typing your message, click on the "OK" button. You are now back to the opening screen. From here you can select the speed of the scroll and effects. Once you have done this, you can now hit the "send" button. The button will turn green when it is done loading.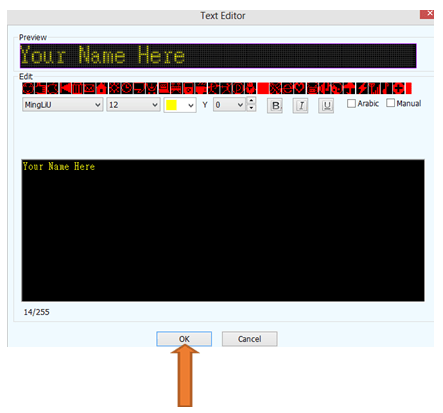 The message typed will now be displayed on your badge. If you want multiple messages, follow the same steps for each line of text. To have them all scroll at the same time, make sure you hit "send" for each line of text.