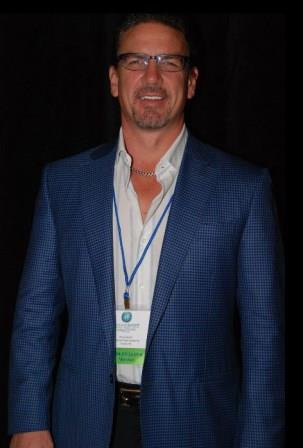 Board Member Bio
Doug Sauder
Thesing Power Sweeping, Inc.
Doug Sauder grew up Delaware County Pennsylvania, a western suburb of Philadelphia, PA. He graduated from Marple-Newtown High School in 1983. He then attended one year of college at Millersville University in Lancaster County, PA where he played football. After a knee injury Doug scrapped the idea of football and transferred to Villanova University in Delaware County, PA. He attended college a combination of full and part time at night while working full time during the day. In 1991, he graduated from Villanova with a bachelor in Accountancy; had no debt and later that year secured a job with Coopers & Lybrand, now PriceWaterhouseCooper (PWC).
In 1994, Doug met his future wife whose father started a street sweeping business with one bottom dump Mobil M-9 in 1988. Doug and Jennifer Thesing were engaged in the summer of 1995 and by the fall of 1995, the deal was complete for the purchase of the business by Jennifer from her father Frank Thesing.
By the end of 1996, "never say no Jenny" had taken the business to the need of a second truck. Now married and at the crossroads of a promotion at PWC, in March of 1997, Doug and Jenny decided it was best for Doug to quit PWC and become the second driver. The second truck was delivered from Three D Industrial Maintenance in April of 1996.
Fast forward to the present and Thesing Power Sweeping, Inc. now has 17 sweepers, six pick up trucks with snow plows, 3 power washing trailers of which two are reclamation units, a concrete installation and concrete resurfacing crew and employs about 25 people. Services were expanded beyond street sweeping in 2008 in response the "Great Recession" and also include line striping, seal coating, crack filling, silt fence installation and other soil erosion control methods. Thesing performs store clean outs for property managers as well as other emergency work for property managers, general contractors and new home builders.
The company is a member of The Builders League of South Jersey (BLSJ), The New Jersey Builders Association (NJBA), the Home Builders Association of Bucks and Montgomery County in Pennsylvania, the Home Builders Association of Delaware, the New Jersey Chapter of the Utility Contractors Association, the Suburban Contractors Association of Pennsylvania, Inc., the Associated Builders and Contractors, Inc., the American Public Works Association, and the North American Power Sweeping Association. Jenny currently serves as the Vice President of Associates for The BLSJ and was awarded associated of the quarter in 2007 for both the BLSJ and NJBA, associate of the year in 2008 for the BLSJ and the Ironman Award in 2008 for the NJBA.
Doug and Jenny have two children, seven and ten, are still married after fifteen years of working in the same office and have lunch every other Thursday in Philadelphia to discuss business and anything else. They enjoy golfing but do not do it very often and workout at the gym two to three times per week. Their seven year old son plays baseball and football of which Doug is a coach. Their ten year old daughter is a blue ribbon winner in horseback riding and jumping.