Sweeping Services -
1-800-SWEEPER of Salt Lake City, UT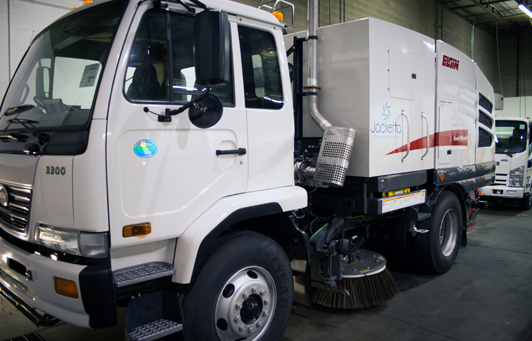 Contact us for your sweeping needs
Request an Estimate Today
Connect with a professional to
talk about your sweeping needs.
Your Salt Lake City, UT Sweeping Service Company

Jacketta Sweeping Service
2475 South, 2570 West Street
West Valley, UT 84119
CALL US: 1-800-758-1381
Jacketta Sweeping, Utah Sweeping Service Company
Since 1968 Jacketta Sweeping Service has provided honest, dependable street sweeping and parking lot sweeping service to commercial, industrial, construction and municipal customers throughout Utah. We help our customers create a good first impression and comply with environmental regulations by keeping their parking lots and streets swept. All of our company operators are fully trained and drug tested. Jacketta's street sweeping equipment is well maintained and equipped with GPS systems, and our drivers are available 24/7, 7 days a week to meet all of your sweeping needs with reliable service.
SWEEPING SERVICES WE PROVIDE IN Salt Lake City, UT AND OTHER SURROUNDING AREAS
Certifications and Affiliations
Jacketta Sweeping Service
Servicing: Utah