Sweeping Services -
1-800-SWEEPER of Baton Rouge, LA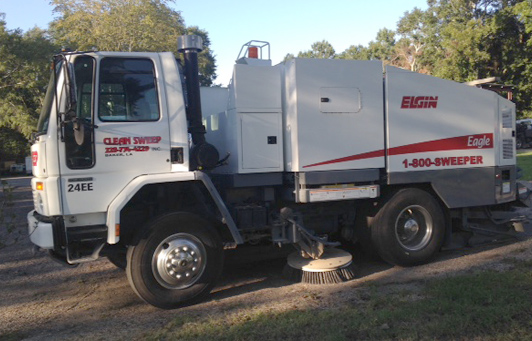 Contact us for your sweeping needs
Request an Estimate Today
Connect with a professional to
talk about your sweeping needs.
Your Baton Rouge, LA Sweeping Service Company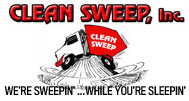 Clean Sweep, Inc.
4300 Groom Rd
Baker, LA 70714
CALL US: 1-800-758-1381
Clean Sweep Inc., LA Sweeping Service Company
Clean Sweep, Inc has provided street sweeping, parking lot sweeping, pavement maintenance, and related property management service to the greater New Orleans area since 1990. Clean sweep uses a modern state-of-the-art fleet of 20 air and broom sweepers that feature onboard GPS.
In addition to street sweeping and parking lot sweeping services, Clean Sweep offers seal coating, crack and joint sealing, pressure washing, floor scrubbing, large item removal, day portering, parking lot striping, line removal, sign installation, concrete repair, infrared asphalt repair, landscaping and mowing, and other services by request.  Clean Sweep is proud to be the only NAPSA Certified sweeping company in Louisiana.  Whether you require emergency service, a one-time sweep, or regularly scheduled sweeping, Clean Sweep can custom tailor a parking lot sweeping or street sweeping program to suit your needs and budget.
SWEEPING SERVICES WE PROVIDE IN Baton Rouge, LA AND OTHER SURROUNDING AREAS
Street Sweeping / Highway Sweeping for Subdivisions and Municipalities
Municipal Street Sweeping
Warehouse Sweeping & Scrubbing
Certifications and Affiliations
Clean Sweep, Inc.
Servicing: Louisiana
Baton Rouge, LA
Hammond, LA